brand strategy.
An organization's brand identity reflects its inherent personality. Consequently, organization messaging is a crucial element of the external communications program, marketing/ collateral materials, the web site, product/service literature, promotional and recruiting campaigns, etc., and must be carefully planned and executed to be consistent with the organization's identity system and communication plan. It should establish a direction that encompasses core values and objectives, and considers target audience. It is important for us to remember that each component must work within the communications "family" as well as on its own.
Below are just a few examples of partnering with our clients to develop successful integrated brand initiatives.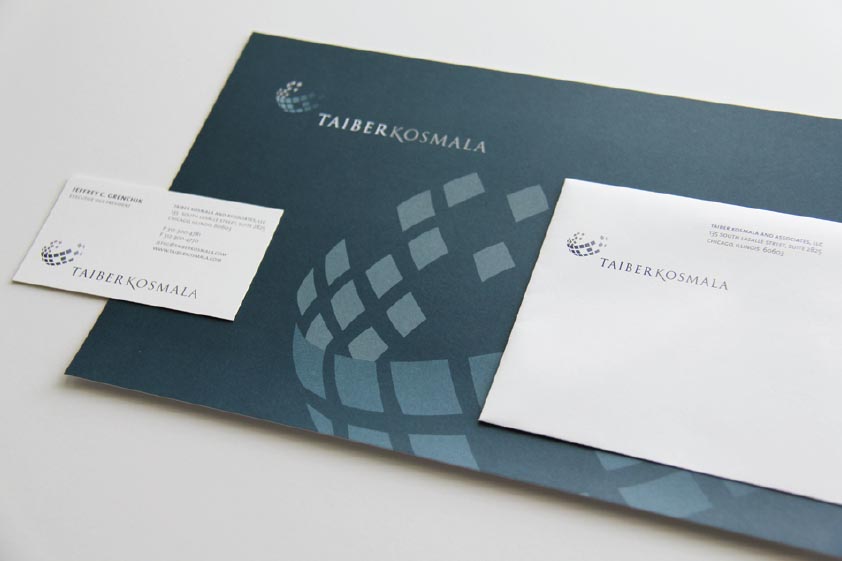 Taiber Kosmala and Assoc.
Taiber Kosmala and Associates brings a wide array of investment and regulatory experience to provide sophisticated and relevant investment advice to a clientele in the nonprofit, retirement plan, and private wealth markets. Charged with brand development, Flockhart Design leveraged their distinctive approch of digital anaylytics to develop successful investment startegies for their customer base.
Their wholistic solutions are reflected in their ability to evaluate aggregate infomration infroming a single sound strategy. The identity conceptually features this process amasing multiple elements to create a defined shape. The brand was applied across various marketing channels including corporate stationery, brochures, proposal packages and web site.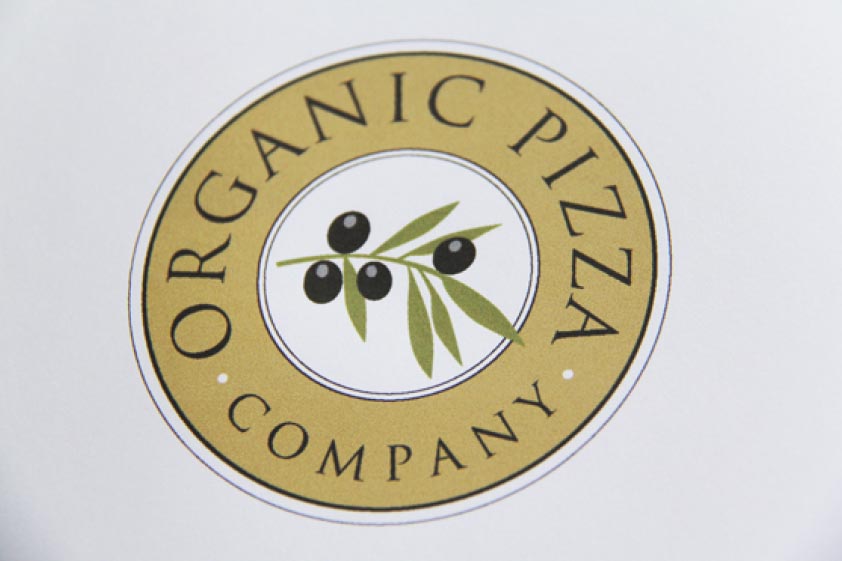 Organic Pizza Company
Part of what distinguishes Flockhart Design is the integration of strategic consulting and design services. When Flockhart Design takes on the task of building a powerful communication tool, the process is divided into phases:
> research
> strategy
> design
> implentation
Each critical excercise builds upon the previous one, resulting in a strong foundation and consistent presence. Working closely with our clients, we identify the most effective channels for messaging.