brand strategy.
An organization's brand identity reflects its inherent personality. Consequently, organization messaging is a crucial element of the external communications program, marketing/ collateral materials, the web site, product/service literature, promotional and recruiting campaigns, etc., and must be carefully planned and executed to be consistent with the organization's identity system and communication plan. It should establish a direction that encompasses core values and objectives, and considers target audience. It is important for us to remember that each component must work within the communications "family" as well as on its own.
Below are just a few examples of partnering with our clients to develop successful integrated brand initiatives.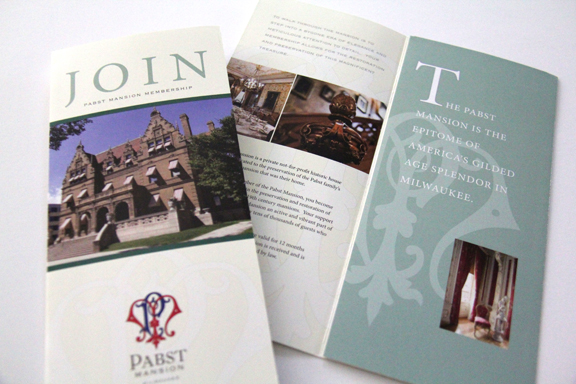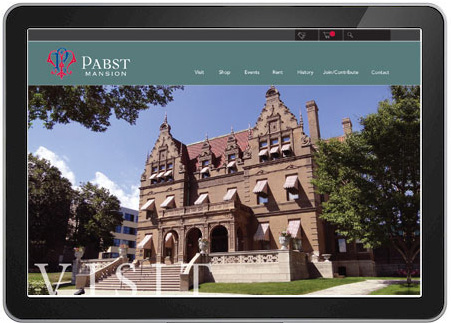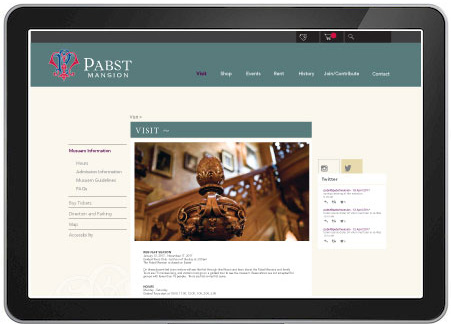 Pabst Mansion, Milwuakee
Built by the famed brewing family and completed in 1892, the Pabst Mansion is a meticulously restored house museum that is epitome of America's gilded age splendor. Located in Milwaukee, Wisconsin, Flockhart Design was commissioned to develop a new brand that was reflective of the era and the museum's mission. Executing a monogrammatic approach, the letterforms were intertwined and inspired by period typography. Colors were selected as an homage to the Pabst Brewing Company corporate colors. Combined with upper-case letterforms, the overall visual effect is historically influenced, elegant and graceful.
Our branding scope of work included:
> Brand Development
> Logo/Identity Design
> Brand Style Guide
> Corporate Stationery
> Website Design
> Membership Collateral
> Application to Merchandise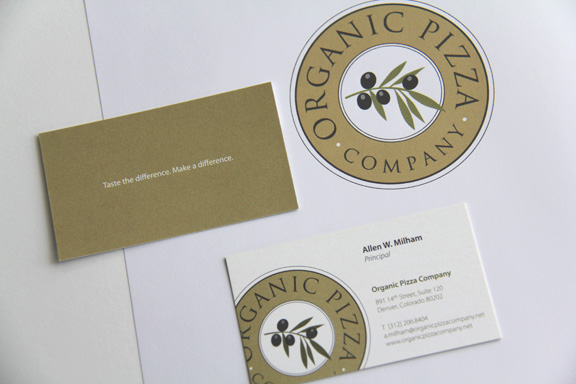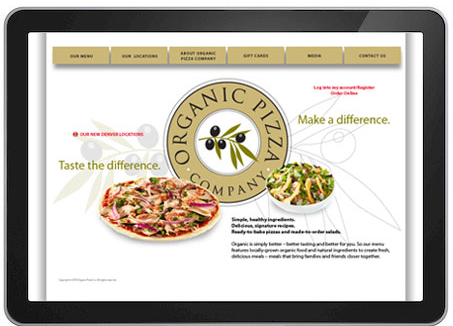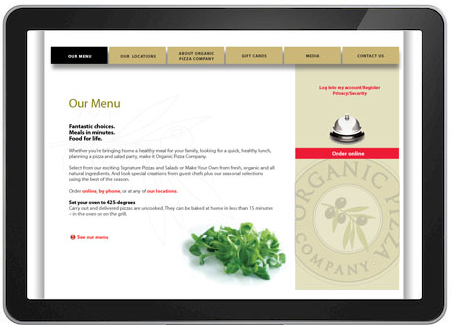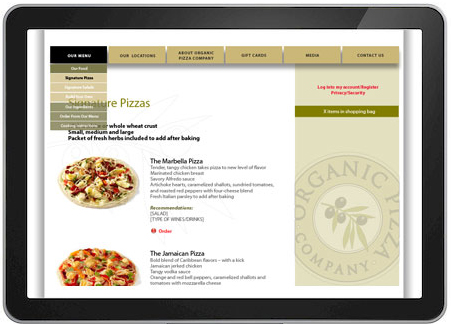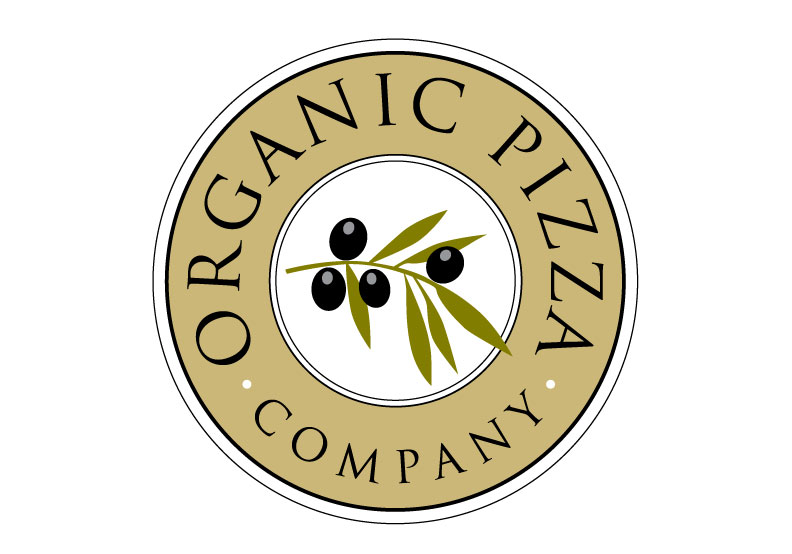 Organic Pizza Company
Charged with developing the brand and the name of this Denver based restaurant, in addition to conveying the quality of ingredients used in their product offerings, the concept was to create a mark that balanced elements of old-world Italian with a fresh and modern approach. Infusing social responsibility into their mission, all packaging was made from recycled materials and a portion of all profits were given back to the community. This became the inspiration for the tagline we also developed, "Taste the Difference, Make a Difference." Paired with the identity, the modular elements could stand alone or be combined to convey to customers not only the quality of food, but also their ability to feel good about their patronage.
Our branding scope of work included:
> Name Development
> Brand Development
> Logo/Identity Design
> Tagline Development
> Brand Style Guide
> Corporate Stationery
> Website Design