creative. innovative. experienced.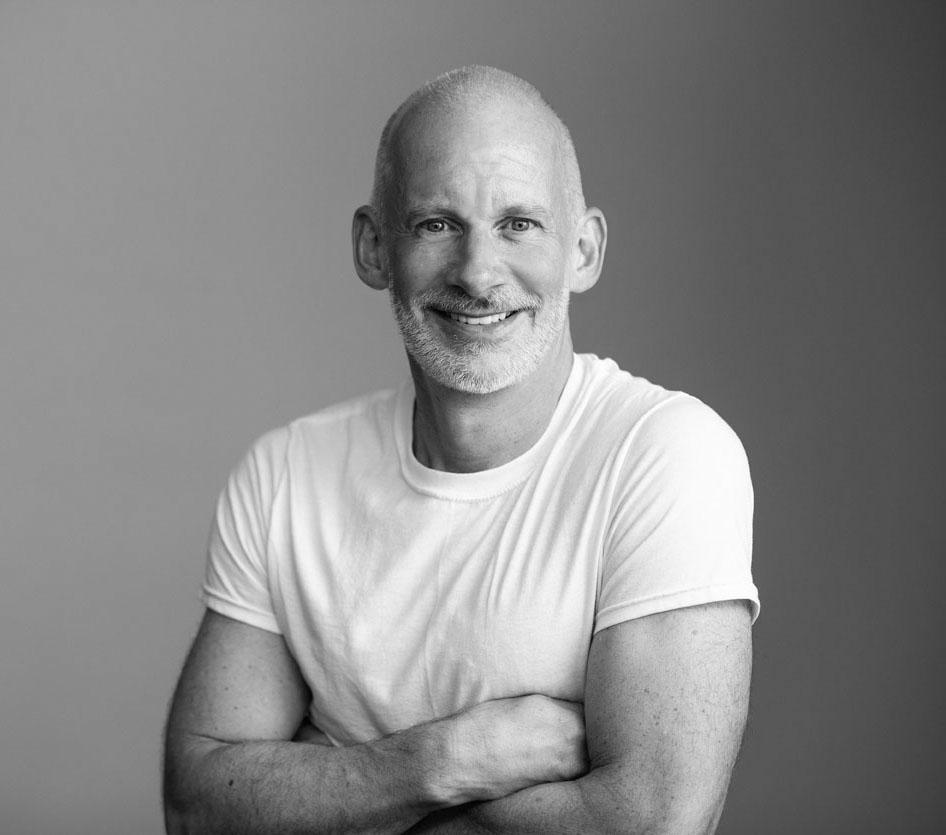 Michael Flockhart
Principal | Creative Director
Michael has more than 20 years' experience developing and designing communication strategies for both the public and private sector ranging from start-ups to Fortune 500 companies. Prior to his three years as Vice President/ Design Director at Monaco/Viola, Inc. in Chicago, Michael has acquired extensive project-related experience working for graphic design and branding firms in Boston and San Francisco. His involvement in major design projects, including developing and strategizing marketing plans, exhibits and public information for a $11 billion highway construction project, is reflected in his ability to communicate with clients and create marketing communications that work.
Michael serves as an active member of various professional design associations including, the American Institute of Graphic Artists and the Society of Environmental Graphic Designers. He has also delivered lectures on typography, corporate identity and presentation graphics at the Tufts University Graduate School of Planning, DePaul University, The School of the Art Institute of Chicago and the International Academy of Merchandising and Design. In addition, his work has been published in the Print Regional Design Annual.
Charles Kouri
Brand Strategist/Writer
Charles Kouri has more than 20 years' experience developing communication strategies and writing marketing communication, public relations, media information and sales support materials. This includes annual reports and brochures for corporations and nonprofit agencies; speeches for CEOs, presidents, and corporate officers; media kits and press releases; and content for web sites. He also has extensive experience in developing names and taglines for companies, products and services.
Charles also assists companies in developing vision/mission statements, and positioning and brand-building strategies through custom workshops called OrbitCoursesTM.
In addition, Charles serves on the Board of Directors of the American Institute for Graphic Arts/Chicago Chapter and is the Print Publications Chair for the Chapter. He also is a consultant to several community-based organizations in Chicago on marketing, communication and promotion of business districts. Charles frequently contributes articles to the Chicago Tribune and North Shore Magazine as well as local and national design journals. His credits include a 77-story series titled City Living, published in the Tribune/Your Place section. The series profiles Chicago communities. Charles has also served as Communications Manager for Harris Bank, working with the Public Relations Department. Charles holds degrees in Journalism and Economics from Marquette University in Milwaukee.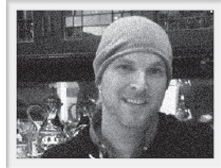 Michael Spencer
Designer
Michael Spencer is a designer with a balance of creative and technical expertise, coupled with a strong background in print and Web design. With 25 years of experience and a Bachelor of Fine Arts in Design from The University of Florida, his experience has included designing video, annual reports & brochures, advertisements, logos and brand identities, billboards and Web pages-to more complex projects, such as programming complete Web sites using HTML, JavaScript and Cascading Style Sheets (CSS) and Interactive presentation development.
Working with clients as varied as fortune 500 companies to start-ups, small businesses to non-profits, artists and writers to rappers – Each unique challenge is met with his original and innovative approach, delivering a fresh result every time.
Andrea Cardone
Strategist/Content Developer
With over 20 years of experience, Andrea Cardone has built a career spanning diverse aspects of the global marketing communications business. Her experiences have included messaging and positioning, brand management, visual identity standards, collateral development, event management, demand generation, website development and web marketing programs, and serving as an Account Manager for clients in telecommunications, the technology sector and non-profit. She has developed and managed marketing programs for companies such as Motorola, Ariba, Rasna, Activant Solutions, Big Machines, Firm58, Kinaxis, Revenew Partners, Safer Foundation, Sigma Chi Fraternity, Syscom Technologies, and TrackAbout, Inc. Andrea offers a strong understanding of message-based market leadership, and even more importantly, has hands-on experience helping companies implement the process and successfully execute their messaging strategies broadly across their communications. Andrea holds degrees in education and marketing from universities in South Africa.
Mary Ann Rood
Brand Strategist/Writer
Mary Ann Rood has a background that integrates each of the essential disciplines of marketing: advertising, public relations, direct marketing, corporate communications, employee communications, consumer affairs, cause-related marketing, community and public affairs.
Mary Ann began her career in consumer and corporate advertising for agencies such as Foote Cone & Belding, Tathum Laird & Kudner and D'Arcy. She has also worked in a corporate setting as Director of Communications and Public Affairs at Ocean Spray Cranberries Inc., where she was responsible for marketing public relations, corporate public relations, employee communications, agricultural and scientific communications, crisis communications, graphic services, recipe development, consumer affairs, public affairs, industry association liaison, philanthropy, grower communications and the cooperatives' visitors' centers.
She served as a consultant to Arthur Andersen & Co. for nine years (pre Andersen Consulting), producing everything from systems integration advertising to the firm's annual report.
She is a member of the Board of Managers of the Metropolitan YMCA of Chicago, the Chicago Women's Forum and the Arthur Page Society. She is a faculty member at Tufts University where she teaches public relations in the graduate program of the School of Nutrition Science and Policy.
Mary Ann has a Bachelor of Science in English and Speech from Iowa State University. She's also completed certificate coursework including Dealing with an Angry Public at Harvard/ MIT and the University of Southern California Center for Crisis Management's Executive Seminar.al and innovative approach, delivering a fresh result every time.
It is with a collaborative spirit that Flockhart Design generates successful solutions.